MEG Venture (MEG Girişim)
Who we are? What do we do?
MEG is named after my son "Mehmet Emin Güler". Our operation field is mainly on software development, but we are also good in industrial engineering.
We started business in 2007, and our brand has become familiar in all over the world especially in the Prestashop e-commerce sector. 
Our official office is located in Ankara, the capital city of Turkey.
We have delivered many projects and left satisfied customers behind. Rabobank is one of our customers. We have built websites with customized functionalities, developed special calculation algorithms for specialized e-commerce fields and provided professional website maintenance services so far. We trust and value our customers.
Some of our services:
Prestashop module development
Prestashop custom development
VBA (Visual Basic for Applications) Coding
Patient Appointment System and Websites for Doctors, Clinics and Hospitals
Events Registration, Ticketing Systems
Mobile Applications for Events such as Conferences, Seminars, Congress, Fair

Our team
We have a team equipped with Computer Engineers and Software Engineers. All our engineers have degrees on philosophy or master's in their fields.
Our General Manager is Mrs.Suna Güler.
Our Affliates

Prestashop: We are a Super Hero Seller in the Official Prestashop Addons website. 
Please see our page : Prestashop Official Addons Marketplace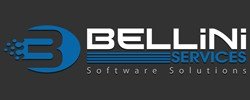 Bellini Services: Our products are also sold in Bellini Services website in the United States.
Please see the Bellini website: Bellini Services
Some of Our Customer Testimonials
"
I had Caglar work on my website and the service was one of the best I have had from any online company so far. Very quick response and understood what had to be done with almost minimum explanation. I will definitely recommend them to anyone.
"
Prad
"
We've hired them several times for custom made projects and they delivered every single time. Good communication skills and and pleasure to work with!
"
Steviger! Webmedia
"
I recommend Meg Venture, I had a problem with my installation (modules) he resolved it very quickly ! Thanks you very much, you are the best !
"
Lauriane ITOUA
"
It was easy to co-operate with the developer to get some modifications needed. I will use again his services if something comes around in the future.
"
Rauno
"
I have bought the best quote module from Meg Ventures and the call you back module. Installation was easy and I had great support afterwards when I needed to change a few things. I highly recommend these guys. My site is www.shreddersdirect.com.au
"
Peter Murphy