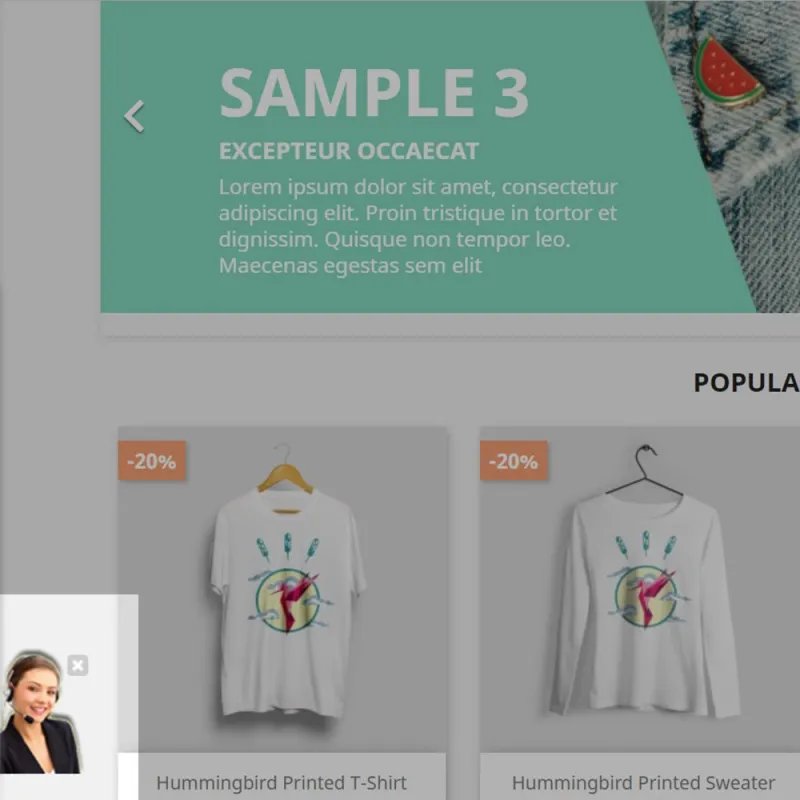  
Compatibility
Translations
Demo Page
demo@demo.com - demodemo
Developer
MEG Venture
We Call You Back Module
Tax excluded
Instant Download
Adds an elegant form to the footer/right/left asking quick contact details to reach a customer.
Enter license domain
Domain name(s) for each license. For multishop environment, the same license can be used for all.
Security policy
We don't see credit card details. Multi-factor authentication in accordance with EU directive PSD2.
Return and Support policy
12 months right of return/full refund/support/security updates/feature upgrades.
Certified Prestashop Addons Seller
We are a Superhero Seller in the Official Prestashop Addons Store since 2007.
This module adds an elegant form to the footer/right/left of your shop and the footer/right/left form slides as the page scrolls down. 
With the form, you can ask your customers to leave their quick contact information to be reached by you. 
Using this form, you can call or email your customers and persuade them to place an order.
Good for campaigns and to increase sales.
Features:
Captcha protection (optional)
Storing callback requests in the backoffice (under module's configuration page)
Private notes for the callback requests can be added/edited/deleted through the backoffice.
Callback requests can be marked as read/unread
Callback field options have been added (phone/email/both)
Type of request can be asked from the customer. Dropdown box or input text.
The color applet has been added to the form background and texts.
Good for campaigns and for increasing sales. 
Currently, Turkish, English, and French translations are available.
If the customer is logged in, the name field is automatically filled up.
Form validation is also applied.
Background and text color are optional
Close button hides the form completely for the pre-chosen expiration time
Responsive
GDPR Compliant (NEW)
4 other products in the same category: