 
Price by Surface (Area) / Volume / Linear / Perimeter / Weight Dimension Module
A utility to calculate order quantity in terms of dimension, namely, length, perimeter, surface (area), volume or weight units.
Security policy
We don't see credit card details. Multi-factor authentication in accordance with EU directive PSD2.
Return and Support policy
45 days right of return/full refund. Lifetime support, security updates and feature upgrades.
Certified Prestashop Addons Seller
We are a Superhero Seller in the Official Prestashop Addons Store since 2007.
If you are selling your products in dimensions, namely, length units, area (surface) units, perimeter units, volume units, or weight, you'll definitely need that module.
Dimensions are converted to quantity, and total price is automatically calculated.
Some examples:
You have wallpaper products each of 3 sqm and you want the order quantity will automatically be calculated with the given width and height dimensions. This module will provide you with what you need.
Or, you have boxes of 10 m2, but sell your products in 1 m2 units. You can use the conversion feature of the module.
Let's say that you are renting a container and need a number of boxes, as well as the volume required. The module will add a volume applet, and additional piece information fields right with the given maximum and minimum limits you have determined beforehand. That way customers can quickly calculate the order quantity needed.
You can even sell groceries, meat, vegetables or fruits.
All the dimension information is carried through the order process and stored in the Backoffice.
Features:
Slim, simple and elegant design
Two product page design options are available for the applets: stacked input fields view or multiplication view
Adding dimension products to cart from product listing pages 
Perimeter, Length (Linear), Surface (Area), Volume or Weight Calculation Option
Easy to configure with auto-configuration feature using recommended settings
Detailed readme file with examples is provided in many languages
Multi-currency support
Multi-language support
Multi-shop support
Metric or Standard (English) unit option
CSV Export/Import mass update function for products 
Increase/decrease steps can be set per each input field
Direct input option: With this option enabled, you can cancel out presenting separate dimension fields to calculate the required quantity (say that width and height to calculate the total are cancelled out), and provide your customers a single field to enter the final required total dimension.
Supports units of millimeter, centimeter, decimeter, meter, square millimeter, square centimeter, square decimeter, square meter, cubic millimeter, cubic centimeter, cubic decimeter, cubic meter, inch, feet, foot, yard, square inches, square feet, square yard, acre, cubic feet, cubic yard, acre-feet, milligram, centigram, decigram, kilogram, hectogram, ton, libres, pounds, short tons (mm, cm, dm, m, mm2, cm2, dm2, m2, mm3, cm3, dm3, m3, in, ft, yd, sq in, sq ft, sq yd, acre, cu in, cu ft, cu yd, acre-feet, mg, cg, dg, g, dag, hg, kg, ton, lb, pounds, oz, ounces, tn) to price conversions
Enable/disable the calculation applet only for the selected products
Each product can have different calculation settings
Additional piece requirement field can be added to the applet. The dimensions are multiplied with this piece information to find out the overall dimension. This feature is useful for the label printing jobs, box qty in a container placement, logistics, fabric selling, etc.
The default order Quantity input field can be displayed or hidden. It can be forced to be always 1 even if the dimensions change
Native price fields can be displayed or hidden.
Calculated total price before adding the cart can be displayed/hidden, or the total price can be displayed with a button.
Conversion option: You can determine the conversion rate if the meaning of quantity is different for you. For example, you have a 12 sq ft of wallpaper and if the given dimensions (area) are below 12 sq ft, you don't want the quantity to be passed 1. But if the calculated area is 12.1 sq ft, that should mean 2 units of wallpaper. Order quantity will automatically be increased with the conversion you provided. Details for calculation options are in the readme file. Conversion rate is displayed under the applet.
If you have more than one conversion option (multiple sizes available), you can use attribute values for the conversion rates.
Second conversion scheme: This is available to allow conversions in between different measurement units. For example, you sell paints in a box of liters and each liter can cover 10 m2. You can use the second conversion scheme to set calculation this up.
Minimum and maximum limits can be set for width, height, depth and weight. Customer is not allowed to enter values below/above those limits.
Minimum unit can be set to 0 if desired
Summary of dimensions are displayed below the applet simultaneously with the dimension changes
Dimension display on the product page is optional
Area/volume/length/perimeter/weight dimension summary is displayed in the cart once it is added, and is carried through all the order processes.
Order quantity can be updated (increased or decreased) through the order process (optional). 
Multiple instances of the same item with different dimensions can be added to the cart for Prestashop version 1.7.x. For older versions of Prestashop, each item can be added once for the same cart.
Dimension details can be seen under the order history of the customer account once the order is placed. Also, this information is transmitted through the invoice, order confirmation mail of customer, notification mail of shop owner and return mail.
A validated order's dimension details can be seen under Backoffice orders tab.
The module uses the Prestashop's native customized text feature for dimension information transport. Customization text translations are optional.
Volume discounts and quantity discounts are supported (except decimal quantities).
Customer group discounts are supported.
Unit base price option (if the calculated dimension is not big enough, the unit price is applied)
Base price option (if the calculated dimension is not big enough, the base price is applied) 
Starting price option: The calculated price will start from the starting price. For example, if 1 m is $5 and the customer orders 2m, and if the starting price is $10, then the calculated total will be 10 + 2 x 5 = $20. If empty, the starting price is ignored. 
Tooltip (hint) image description for applets (smart image, good for explanations how to use the applet)
A small switch is available for the customers who want to enter the required quantity under their own discretion. If they disable the switch, the dimension applet is closed and the quantity can be entered manually. This switch is optional 
Decimal separator type is optional
Dropdown boxes can be used instead of input fields.
Dimension ratio can be used on the applets. For example, a ratio of 2:1 for a surface (area) applet, means for every width unit entered, two units of height will be calculated automatically.
Extra fee option
Adding waste amount option set with percentage
Reference product option to have the same module configuration for newly created or duplicated products
Decimal limit is adjusted on products and orders 
Prestashop webservice API compatibility 
By unit or by dimension cart add functionality from the product page or from product listing pages (optional)
Shipping weight display on procut page (optional) (NEW)
Benefits for customers
Customers who were unable to finalize their order save time by finding products directly they had set aside.
Customers can calculate what they need and can see the total price reasoning without asking a quote.
Product listing add to cart feature expedites shopping experience.
Installation
Read the readme file documentation carefully.
Examples and definitions of each calculation option are well explained in the readme file.
CSS adjustments may be subjected to extra fee if your third-party theme's CSS overrides the standard theme CSS of Prestashop. If you have valid business care, no extra fee is asked.
For third party themes, please contact the developer after your purchase if you are not able to implement the adaptations. 
If you upgrade the module with the newest version, please check the changelog to see whether there are new fields to add to the CSV file for fast import/export.
The best way to upgrade is to export the current dimension settings using the export function of the module, uninstall and delete the old module, install the newest version, check the quick help of the module's settings import function, modify the CSV accordingly if needed (add new fields), and import the final CSV.
---------------------------------
Version 5.6.6 (05.11.2023)
Prestashop webservice feature is added

Cart aggregation option is added

No Add to Cart option is added

Min/max limits per customer groups option is added

New theme compatibilities added
Version 5.6.5 (11.09.2023)
Minor bug fix

New theme compatibilities added
Version 5.6.4 (21.07.2023)
Fix for the loss of configuration after turning off the product

Order confirmation page customization

New theme compatibilities added

Fix for the "you may also like" module conflict

Other minor bug and design fixes
Version 5.6.3 (30.05.2023)
Shipping weight display on product page (NEW FEATURE)

Error messages translation error fix

New themes are added

Cosmetic improvements

Minor bug fix for cart consistency
Version 5.6.2 (28.03.2023)
Continous update problem is fixed on product page

New themes are added

Waste percentage will be used for decimal allowed calculation option

Manual input will be allowed/disallowed optionally

Weight calculation for shipping is added
Version 5.6.0 (08.02.2023)
Prestashop 8 compatibility

Customer order confirmation email dimension information fix

Cart update function fix

Cosmetic improvements
Version 5.5.13 (21.01.2023)
Two new calculation options added (using standard quantity with the dimension information & using standard quantity calculating the unit price with the dimension information)

By unit or by dimension cart add functionality from the product page or from product listing pages (optional)
Version 5.5.12 (06.11.2022)
New theme compatibilities are added

Prestashop webservice API compatibility is added for the dimension information
Version 5.5.11 (19.10.2022)
New theme compatibilities are added

Cart update option error is fixed
Version 5.5.10 (19.09.2022)
Flatshop theme compatibility is added

Number of decimals can be adjusted now

The wording 'ea' is removed for weight calculations

req_value required error is fixed

Cart validity check is improved
Version 5.5.9 (21.08.2022)
Ability to modify the decimal characters is added

Upgrade process is improved

New compatible themes added

Arabic language translation is added

Code is minified and optimized
Version 5.5.7 (22.05.2022)
Ability to modify the order dimension from the Backoffice is added

Upgrade process is improved

New compatible themes added

Minor CSS fix on product listing page add to cart capability
Version 5.5.6 (06.04.2022)
Minor bug fix

Manual entry option is added

New themes are added to the supported themes inventory
Version 5.5.5 (03.03.2022)
New themes are added to the supported themes inventory
Version 5.5.2 (31.01.2022)
SQL casting for security is implemented
French translation updated
HTML5 number input's spin box is hidden
Additional quantity - direct input cross functionality is improved
Rounding for non-decimal dimensions are readjusted
Direct input calculation controls are improved
Manual decimal input is allowed
sbs_dropdowncart module support is added
Support for new third-party themes is added
CSS and bug fix applied 
Version 5.5.0 (13.11.2021)
New product page design

Backoffice design is renewed

Ordering from product listing is added

Unit price can be used as base price

Auto-configuration feature is added

Security improvements
Version 5.4.1 (21.08.2021)
Adding new product with reference product configuration
Extra fee option is added
Adding waste amount to increase the calculation option is added 
Version 5.3.5 (13.02.2021)
Override functionality is upgraded
Increment step settings per individual dimension field now possible
Version 5.3.4 (20.12.2020)
Add to cart button fix
Multiple customized fields compatibility
Version 5.3.3 (15.12.2020)
Prestashop 1.7.7 compatibility
Version 5.3.2 (21.10.2020)
Version 5.3.1 (14.10.2020)
Infrastructure is simplified

Dropdown box can be used instead of input field.
Version 5.3.0 (03.10.2020)
Starting price option is added

Base price option is added

Multishop compatibility is added
Version 5.2.13 (13.07.2020)
Version 5.2.12 (14.06.2020)
New: Direct input option for the volume, surface and perimeter applets

Minor bug fix 
Version 5.2.11 (30.05.2020)
New: Applet disabling switch is now optional

Minor bug fix 
Version 5.2.10 (02.05.2020)
New: Increase/decrease step value can be adjusted differently for each product 
Version 5.2.9 (27.04.2020)
Bug fix on Cart Update function

Applet performance upgrade

Cosmetic design fix
Version 5.2.8 (19.04.2020)
CSV mass import/export functionality is added

Applets can be started from 0 instead of 1

Minor bug fix
Version 5.2.7 (03.04.2020)
Comma and point separator is optional.

Bug fix
Version 5.2.6 (13.03.2020)
Ability to add the same product to the cart for Prestashop 1.7.x.
Version 5.2.0 (07.09.2019)
Applet weight calculation is added.
Version 5.1.0 (01.09.2019)
Applet tooltip (hint) picture capability is added.
Version 5.0.0 (07.08.2019)
Prestashop 1.7 compatibility

Bug fix

UX design changes
Version 3.2.2 (24.07.2015)
Performance upgrade

Mass edit function

Linear calculation feature

Reserve price
Version 3.2 (07 December 2014)
Volume discount/quantity discount support
Version 3.1 (01 September 2014)
Version 3.0 (17 June 2014)
Dimension transport is now done with the native customized text feature of Prestashop

Multiple instances of the same item can be added now

Cart quantity can be forced to be always one no matter what quantity is calculated

Compatible with Prestashop 1.6
Version 2.0 (29 Oct 2013)
English (Standard) unit system has been added

Order Quantity Display Options added
Version 1.0 (27 Sep 2013)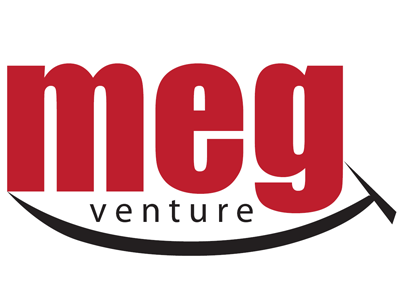 Data sheet
Compatibility

Prestashop 1.5
Prestashop 1.6
Prestashop 1.7
Prestashop 8
Thirtybees

Available Module Translations

Dutch
English
French
German
Italian
Polish
Portuguese
Turkish

Front-Office Demo

Yes (Demo Tab)

Backoffice Demo

Yes (Demo Tab)

Version

v5.6.6
Specific References
EAN13

8691246289728
Compatibility
Translations
Demo Page
demo@demo.com - demodemo
Developer
MEG Venture