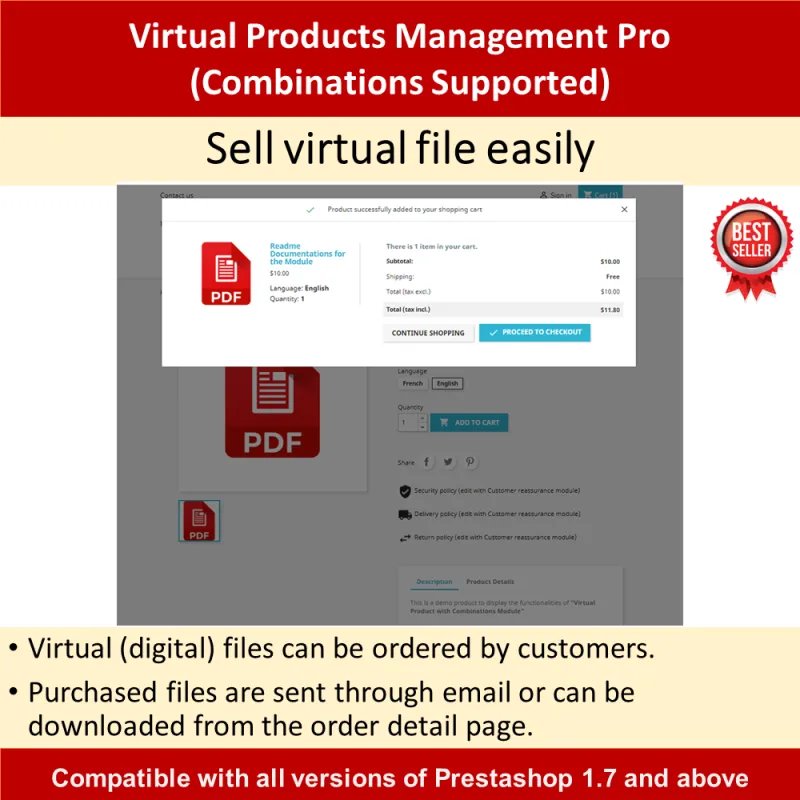  
Virtual Products Management Pro Module (Combinations Supported)
Professionally manage, upload, download, edit, delete and assign your virtual files to products from a single space without refreshing the page. Combinations are supported. 3 times faster management!
Security policy
We don't see credit card details. Multi-factor authentication in accordance with EU directive PSD2.
Return and Support policy
45 days right of return/full refund. Lifetime support, security updates and feature upgrades.
Certified Prestashop Addons Seller
We are a Superhero Seller in the Official Prestashop Addons Store since 2007.
With a regular installation of Prestashop, virtual products are not allowed to use combinations. Therefore, if you need to sell different versions of software, e-book, mp3, or service, etc.; you need to create separate products instead of doing the same job on a single product page.
But here is this module for!!! This module ends this restriction and allows shop owners to create combinations on a virtual product, having separate download file associated on each combination.
Features:
Manage all your virtual files from a single space. One-page management of download files for each product. No tedious navigation and clicks through combinations.
Fast and easy to use.
Virtual products can be used with or without combinations. No restrictions!
Virtual files can be previewed on the upload process.
Advanced ordering, search and navigation features on virtual file configuration.
Separate or the same file associated to each combination.
Multiple or single download file attachments.
Services and download files can be sold on the same product.
Separate expiration dates and separate download limit for each file.
Download links are sent through e-mail and also displayed under the My Account page of customers after the payment is confirmed.
Notification to your existing customers for virtual file updates.
Uploading a virtual file is very easy. You can drag-drop a file or select the file to be uploaded using the Browse button.
Changelog
v1.4.11 (12.04.2023)
Minor bug fix for the backoffice javascript
v1.4.10 (08.04.2023)
Minor compatibility fix for Prestashop 1.7.3.0
v1.4.9 (26.02.2023)
Upgrade for Prestashop v1.7.8.7, v1.7.8.8 and 8
v1.4.7 (21.07.2022)
Module name changed to "Virtual Products Management Pro"
Minor bug fix
Upload/delete/edit virtual products with Ajax
Upgrade for Prestashop v1.7.8.6
Customers can now be notified of the virtual file update by email
Module upgrade functions added
Virtual file mapping will be backed-up automatically just in case as a security precaution
V1.4.5 (01.12.2021)
Prestashop 1.7.8 compatibility.
V1.4.4 (21.08.2021)
Prestashop 1.7.7 compatibility.
V1.4.3 (12.05.2021)
Backoffice module configuration page product listing speed is improved
Jquery path error is fixed for old Prestashop versions.
V1.4.2 (20.02.2021)
No picture image added to the product listing
File download bug is fixed for email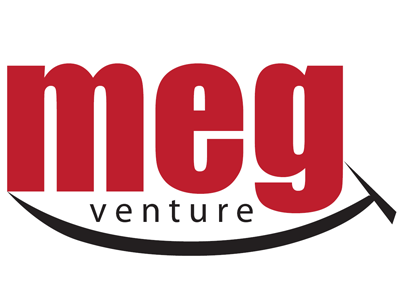 Data sheet
Compatibility

Prestashop 1.7
Prestashop 8

Available Module Translations

English

Front-Office Demo

Yes (Demo Tab)

Backoffice Demo

Yes (Demo Tab)

Version

v1.4.11
Specific References
ean13

8691246218513
Compatibility
Translations
Demo Page
demo@demo.com - demodemo
Developer
MEG Venture